Live a beautiful life
The Farms at Bailey Station was created with a singular mission: to offer the absolute finest senior living experience possible. This is a beautiful place, built from the very best materials, filled with amazing people who are living beautiful lives together each and every day. It's an unparalleled lifestyle that you will only find here at The Farms.
Jordan River Health Campus
Jordan River brings The Farms standard of excellence to higher care health services, including Assisted Living, Memory Support, Skilled Nursing, Rehab and Respite Care. All services are open to both Farms residents and the public.
The finest isn't about being elitist. It's about appreciating all that life has to offer. The way a beautifully designed window sprinkles light across a space. How an elegant table draws people together to share new experiences. It's about the ability of a perfectly crafted menu to take you on a journey across cultures and time without ever leaving your seat.
These are the moments that make life engaging and rewarding, and they shouldn't be just for special occasions and holidays. Every day is a celebration at The Farms. Every day is filled with beautiful moments we share with those we care about most. Come experience what it's like to live in a community where the extraordinary is our everyday standard.
It's your day,
every day
Destination Dining
With five dining venues, ranging from fine dining to southern classics, every meal brings the opportunity to explore something new.
Your perfect space
Imagine waking up to a home where every material and every space was designed to make life beautiful. You can, at The Farms.
Time with friends
From quiet, intimate evening gatherings to hitting the town with a large group of friends, every day is a unique experience here.
Room to breathe
Take care of yourself inside and out. Challenge your friends or go a little easy—we have classes and facilities that make it fun.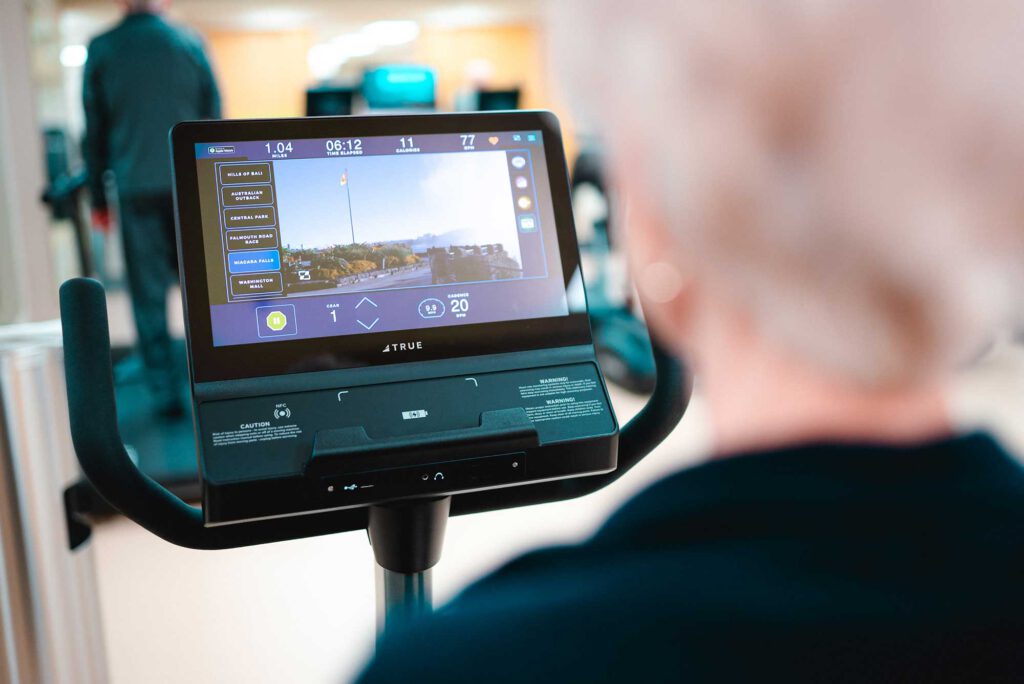 Living care free
Enjoy the peace of mind of knowing that you've made a smart decision. With LifeCare, all of our residents are covered no matter what they need.
A real social network
Take a class. Share your talents or explore something brand new. There's always something to do here, even if that's simply relaxing.
An unparalleled lifestyle in the palm of your hands.
Get acquainted with all The Farms at Bailey Station offers by downloading our brochure. Learn about our luxury Apartment Homes as well as our impeccably crafted Garden Homes and Townhomes—plus, all the high-quality amenities and services you'll enjoy as a resident of The Farms.
Financial Fit Calculator
Want to know if The Farms is a good financial fit for you? Check out our MoneyGauge.
Answer 8 simple questions to see if The Farms at Bailey Station is a financial fit for you. Our financial calculator, powered by MyLifeSite, will give you a very preliminary overview of affordability for Independent Living in our community.
I love living here at The Farms for the strong sense of community and fellowship—but above all for the peace of mind of lifetime care.

Desley M.
Southern charm meets urban sophistication
Parade Magazine named Collierville "America's Best Main Street," and it's easy to see why. This is a town that embraces life in just about every way possible. From beautiful greenways to great schools to a never-ending lineup of festivals and entertainment, there's always something happening. Plus we're just minutes from all that Memphis has to offer, including world-class cuisine and arts.
named Memphis one of the world's greatest places
ranked Memphis as the most giving city in America
named Collierville America's Best Main Street
Let's talk about life at The Farms
If you love living a great life, The Farms is a beautiful place to be. We'd love to talk to you about what you're looking for.